Who do you trust more?
Who Do You Trust More? The BFM Difference.


BFM can help you plan your financial future with conflict-free advice.

If you desire more confidence about your financial future, want to manage your assets and life in a more thoughtful manner, and hope to achieve all of this with more clarity, you might ask the questions:

Do you need a broker or a registered investment adviser?

What is the difference?

And why does it matter how he or she is paid?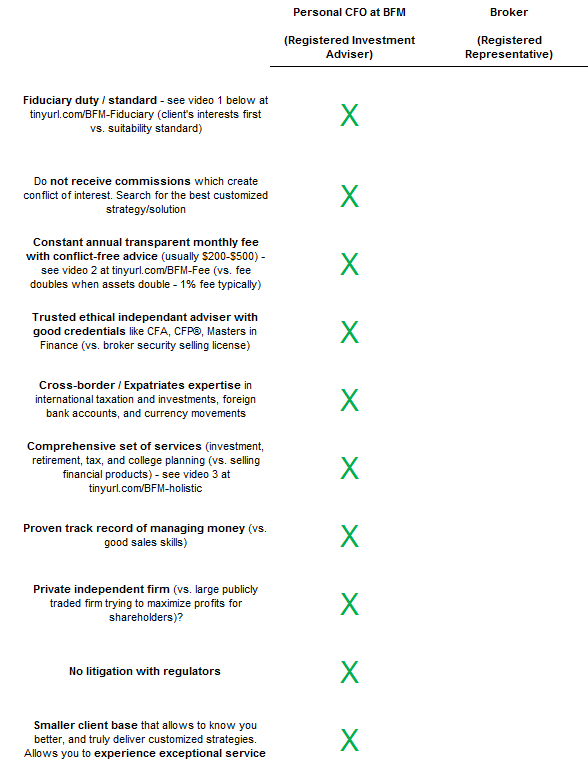 BFM Videos References

1. Fiduciary duty / standard

2. Constant annual transparent fee

3. Comprehensive services



See third party articles on this topic:

"Know the Difference Between a Broker and a Registered Investment Adviser" article by Kiplinger.

"Why your stockbroker doesn't really work for you" article by Terry Savage.




PS: Retrouvez la retransmission "Fiscalité et Gestion de Patrimoine pour les Français des Etats-Unis" sur
http://tinyurl.com/BFM-LFC (slides)
et
https://tinyurl.com/BFM-Video-Francais-USA (vidéo)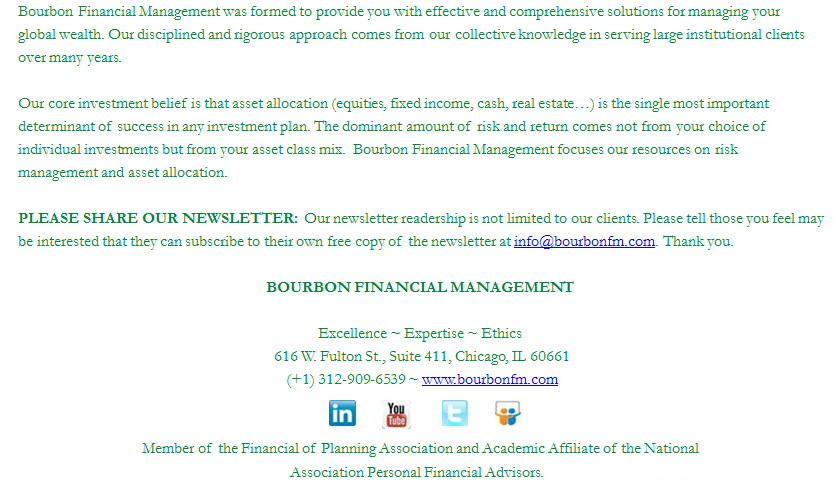 This newsletter was first published in January of 2018
https://mailchi.mp/bourbonfm/who-do-you-trust-more-bfm-brings-peace-of-mind-1189273?e=e3cd5d6c14