About Us

Patrick is a talented and dedicated investment professional, with a client-centered focus, who wishes to share his investment passion and experience. Patrick is constantly striving for excellence. His unique combination of global professional experience, project management experience, high-level analytical skills, and strong educational background give him a significant edge when it comes to providing analytical depth to optimize your wealth, which brings value to your long-term goals.
Patrick grew up in the city of Toulouse in the south of France. In 1996, Patrick took his early passion for finance to Paris, where he opened an investment club, and managed, in Euros, a portfolio of mutual funds. In Paris, Patrick also earned his master of science in engineering, graduating at the top of his class, from EPF Ecole d'Ingenieurs. And in the meantime, in 1999, he relocated to Chicago to work again for Euronext/NYSE, and started to manage, in U.S. dollars this time, a second fund of mutual funds. He also earned a master of science in finance from the Illinois Institute of Technology, graduating beta gamma sigma.
While Patrick's education in engineering and finance gave him a solid foundation in financial analytics, it is his thorough understanding of the valuation and investment process and systems that truly sets him apart: In 2000, Patrick joined the prestigious equity team at UBS Global Asset Management-Brinson Partners (which managed $600 billion at that time) and he quickly rose through the ranks. He became the group's youngest associate investment analyst. Patrick developed a reputation for his expertise in equity research and portfolio management.
After fifteen years of also helping friends and family with their investments, Patrick decided to bring his money management expertise and experience to individuals and families to help them live the life they want. Being competent was no longer enough. He wanted meaning. So in 2009, Patrick created Bourbon Financial Management. His goal is to give you the best possible chance of having a successful and comfortable retirement.
His dedicated work to his clients is reflected in Bourbon Financial Management's excellent reputation. Patrick is the top Google search for "Financial Management Chicago."
Credentials
More than 20 Years Investment Experience
Managed Multi-Billion Portfolio
BFM Founder (2009)
PROMANAGE (2010–2017)
Chief Investment Officer
Billions in retirement accounts (401k–403b)
UBS GLOBAL ASSET MANAGEMENT (2000–2010)
Formerly Brinson Partners
Director, Analyst/Portfolio Manager
Adjunct Professor of Finance (Stuart-IIT)
Chartered Financial Analyst (2003)
Certified Financial Planner (CFP®)
Master of Science in Finance
Master of Science in Engineering
☂ Find more about Patrick on his LinkedIn profile

☂ 2018 to 2023 Five Star Wealth Managers
☂ BFM article in a IIT's Alumni magazine
☂ Investopedia Top 100 Advisors
☂ Best Financial Advisors for Expatriates
☂ Outstanding Alumnus Award (see video)
"What does CFA mean?"
The CFA designation is an internationally recognized qualification. Its charterholders are required to:
Place their clients' interests ahead of their own
Maintain independence and objectivity
Act with integrity
Maintain and improve their professional competence
Disclose conflicts of interest and legal matters
We lead with honesty and transparency so clients will trust us to guide their financial choices to increase their wealth and well-being.
Learn more about why hire a CFA Charterholder to manage your wealth.
Patrick is a member of the Financial Planning Association of Illinois and of the National Association of Personal Financial Advisors (NAPFA). Both of these organizations advocate for investors by requiring that anyone that calls him or herself out as a financial planner is held to a fiduciary standard.
Fewer than 1% of Financial Advisors have both the CFA and CFP designations. Patrick is a CFA® Charterholder. Only 1.7% of financial advisors are CFA® Charterholders.
* Earning the CFA® charter is a highly selective process. Fewer than one in five candidates become a CFA charterholder.
* It takes an average of 1,000+ hours of rigorous study and four years of professional experience to become a CFA® charterholder.
* All CFA charterholders are required to annually attest to their compliance with the CFA Institute.
Patrick is also a Certified Financial Planner (CFP). CFP professionals are required pass both a comprehensive CFP® Certification Examination and the CFP Board's Candidate Fitness Standards (video) , and they must agree to abide by the CFP Board's Code of Ethics and Professional Responsibility (video) which puts clients' interests first. CFP® certificants are required to complete sixteen hours of continuing education every year.
To join NAPFA Patrick was required to submit a comprehensive financial plan for peer review. He is also required to complete sixty hours of continuing education in six subject areas every two years. Patrick completed more than seventy-five hours of continuing education in 2018 alone. A NAPFA-Registered Financial Advisor must sign and abide by the NAPFA Fiduciary Oath, a commitment to work solely in the client's interest at all times.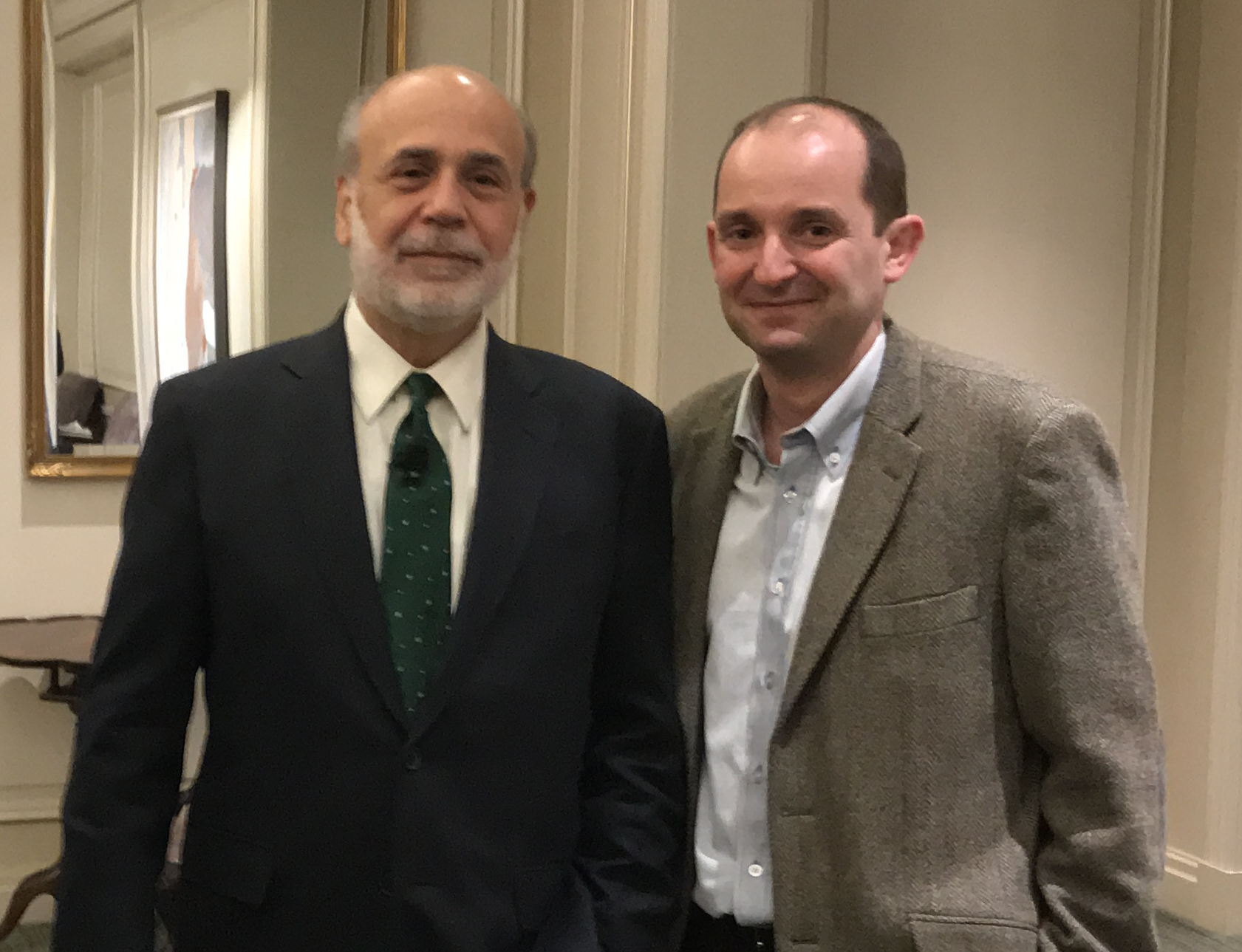 Dr. Ben Bernanke, economist at the Brookings Institution, served as chairman of the United States Federal Reserve (the FED) from 2006 to 2014. He was awarded the Nobel Memorial Prize in Economic Sciences and was named the TIME magazine's person of 2009.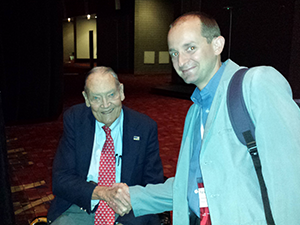 Jack Bogle was the founder and CEO emeritus of the Vanguard Group, one of the largest mutual fund companies in the world. He created the first index mutual fund available to the public: the Vanguard 500 Index Fund.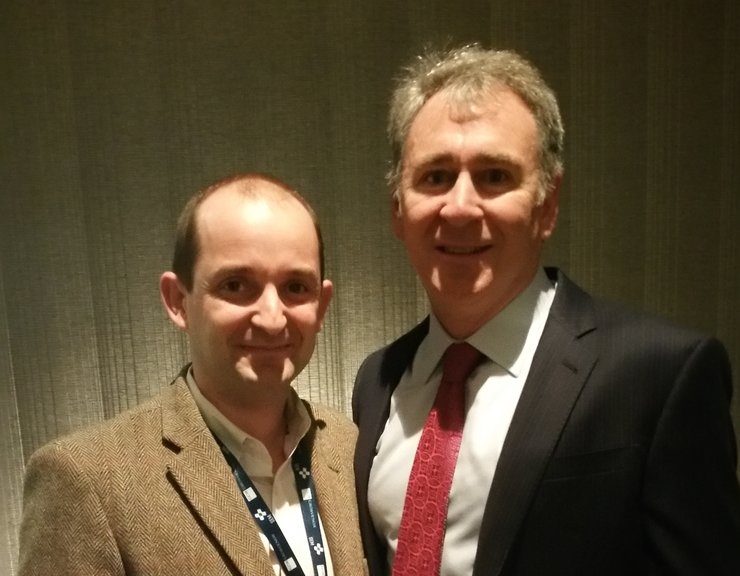 Ken Griffin, philanthropist, is the founder and CEO of Citadel, one of the largest and most successful hedge funds in the world. He plans to give $125 million to the University of Chicago's prestigious economics department.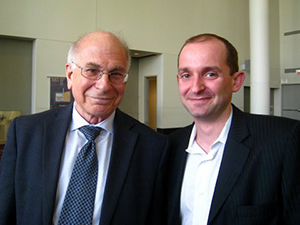 Dr. Daniel Kahneman, expert in decision-making, was awarded the Nobel Memorial Prize in Economic Sciences. He is also the author of one of the best books Patrick has ever read: the best seller, Thinking, Fast and Slow.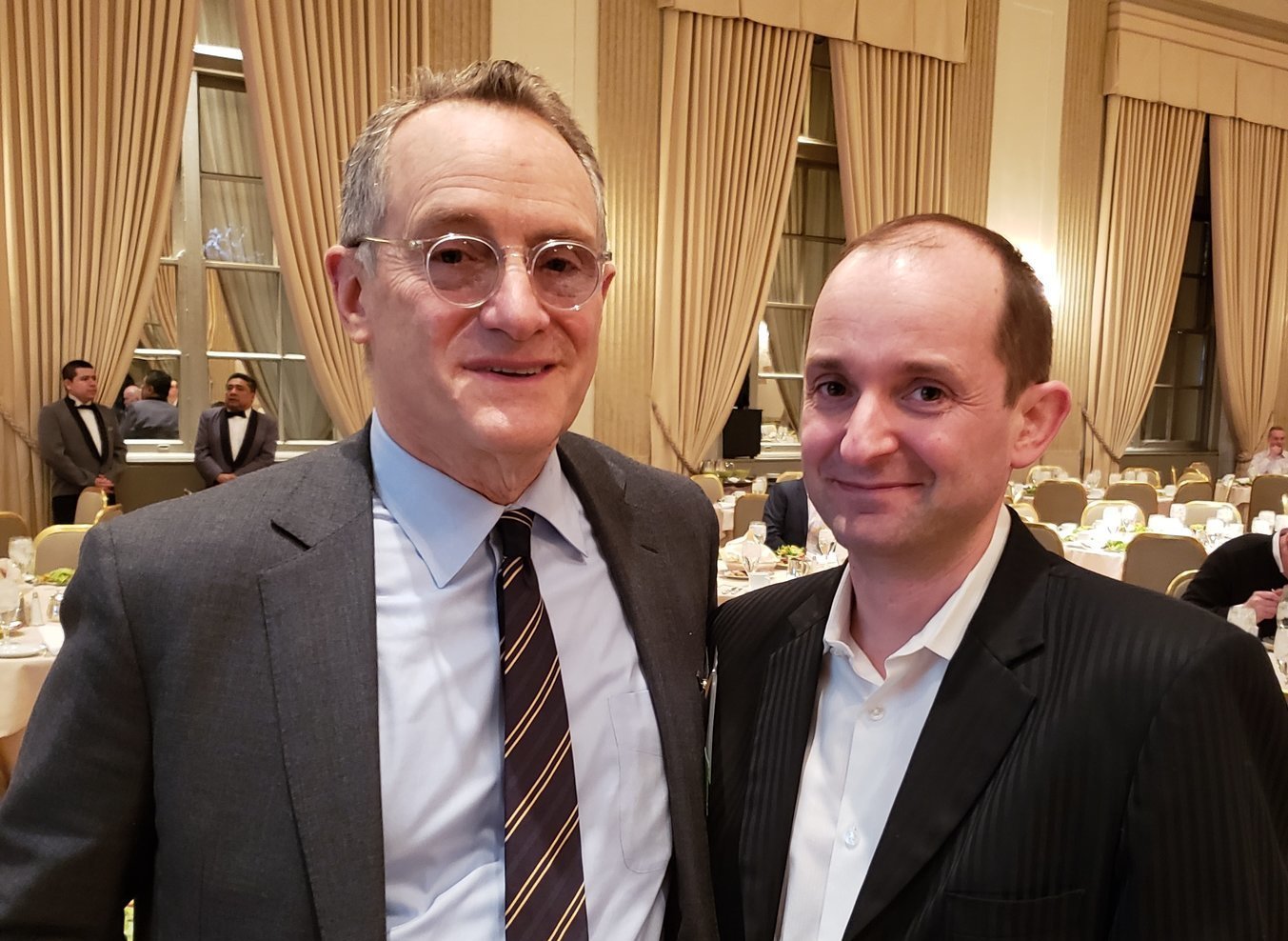 Howard Marks, CFA, is the cofounder and cochairman of Oaktree Capital Management ($120 billion under management). He is a distressed debt investor, writer, a billionaire, and with fifty years experience, he is an investing legend.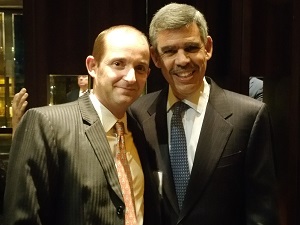 Dr. Mohamed El-Erian, is the chief economic advisor at Allianz. Previously, he was the CEO and co-chief investment officer of PIMCO (2007–2014). He is a columnist for Bloomberg View and is a contributing editor at the Financial Times.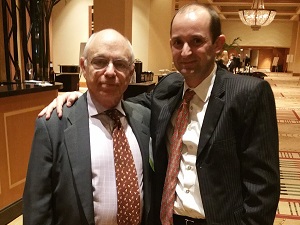 Ralph Wanger, CFA, is one of the greatest investors. He is the founder, manager, and president of the Acorn fund (1970–2003). The fund had the best 40-year performance (1970 – 2010) of any fund in the market within those years; it outperformed the S&P 500 by an average of 4 percent each year.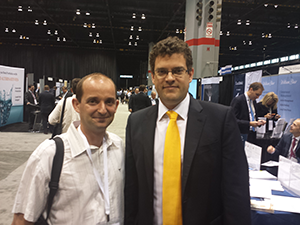 Dr. Michael Hasenstab, chief investment officer, has been the portfolio manager of the Templeton Global Bond fund since 2001. He is one of the largest bond managers in the world (handling more than $200 billion in 2015). An avid mountain climber, Micheal summited Mount Everest.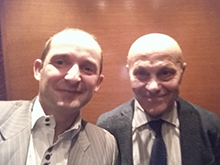 Dr. Eugene Fama, is known for his work on portfolio theory, asset pricing, and stock market behaviour. He was awarded the Nobel Memorial Prize in Economic Sciences in 2013.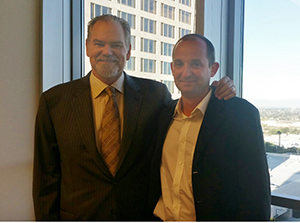 Rob Arnott is the founder and chairman of Research Affiliates (which holds more than $150B worth of assets). He is also the portfolio manager of PIMCO's All Asset fund. He is an investor and a writer—to date, he has written over 100 articles. His writing focuses on quantitative investing.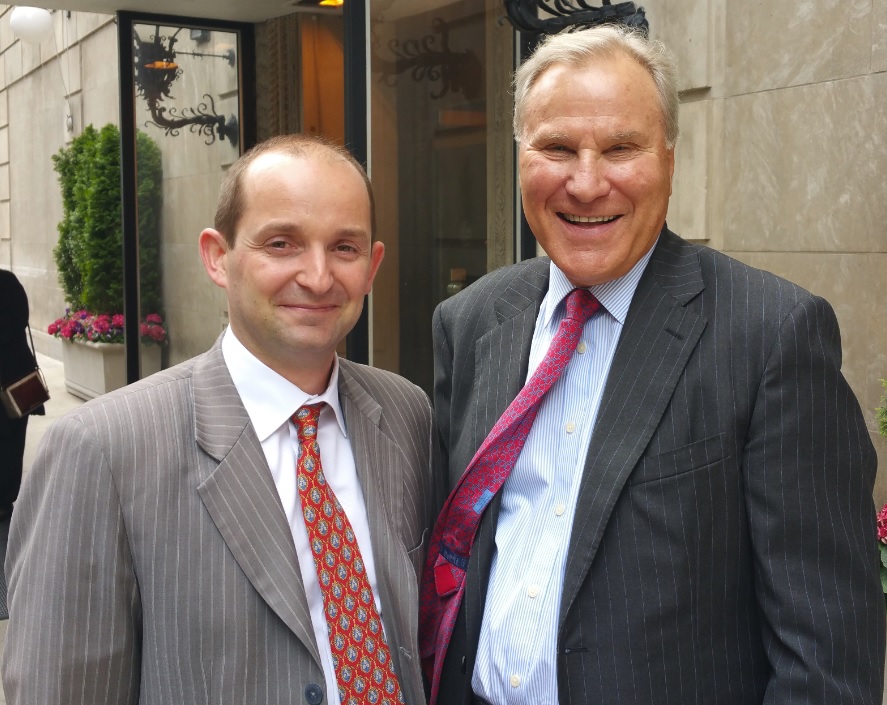 Gary Brinson is the founder of Brinson Partners. Gary has been called one of the investment field's "Living Legends". He was the chief investment officer of UBS Asset Management. He received the Award for Professional Excellence from the CFA Institute.
Jeremy Grantham co-founded GMO in 1977, is a member of GMO's Asset Allocation team, and serves as the firm's chief investment strategist. GMO is managing more than $70 billion in assets. Jeremy began his investment career as an economist with Royal Dutch Shell.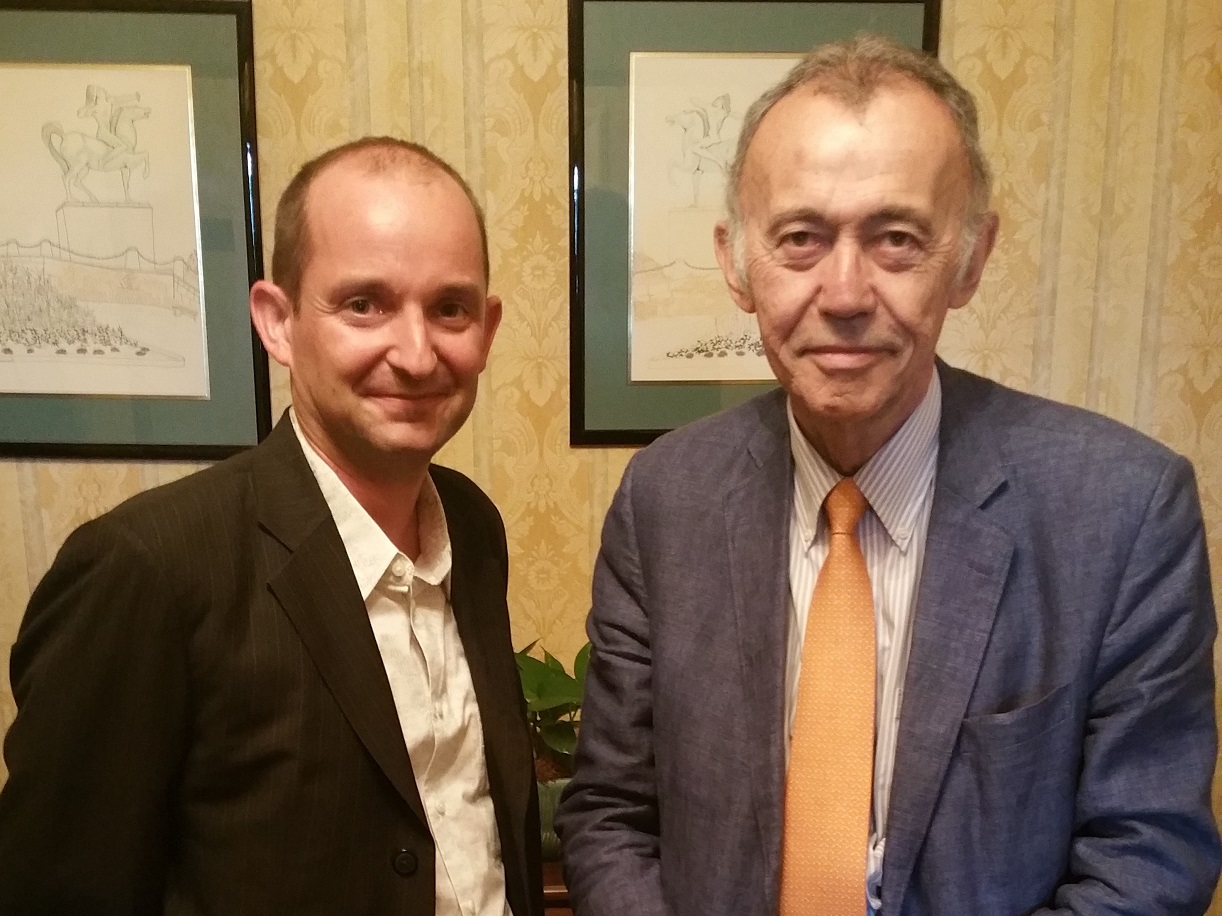 Jean-Marie Eveillard is a senior advisor to the First Eagle Global team (which holds $100B in assets). From 1979–2004, he was the fund's portfolio manager (under his leadership, the fund, annualized, outperformed the market by 4.4 percent). In 2003, he received a Lifetime Achievement Award from Morningstar.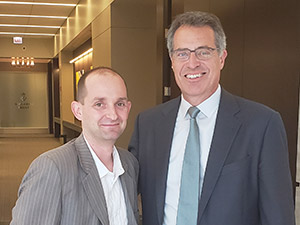 Bill Nygren is the manager of the Oakmark, and the Oakmark Global Select funds. He is the CIO for U.S. Equities at Harris Associates ($140B under management), which he joined in 1983. From 1991 to 2018, the S&P 500 went up thirteen times while the Oakmark fund went up twenty times.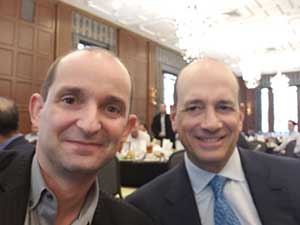 Joel Greenblatt is an academic, hedge fund manager, investor, and writer. Through his firm Gotham Capital, Greenblatt presided over an annualized return of 40% from 1985 to 2006. He is also a professor at the Columbia University Graduate School of Business.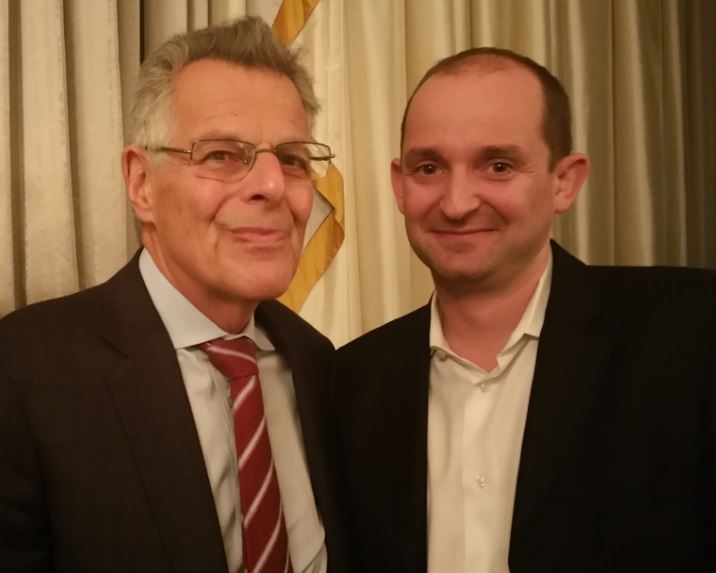 Dr. Myron Scholes, is known for his work on option theory (Black & Scholes pricing model) and derivatives. He was awarded the Nobel Memorial Prize in Economic Sciences in 1997.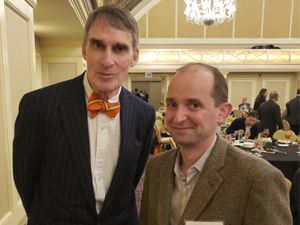 James Grant, financial journalist and historian, is the founder and editor of Grant's Interest Rate Observer, a twice-monthly journal of the investment markets. He won the 2015 Hayek Prize of the Manhattan Institute for Policy Research.
Dan Fuss, CFA, has fifty-eight years of experience in his field and has been with the investment firm Loomis Sayles since 1976. He is currently a vice chairman and manages the bond funds. He won the 2019 Morningstar Outstanding Portfolio Manager award.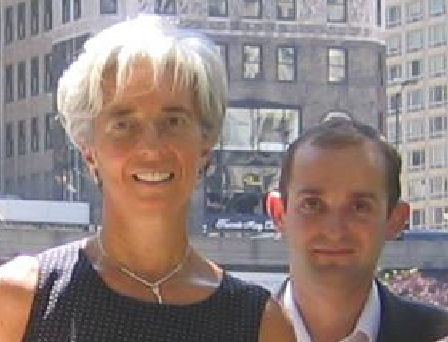 Christine Lagarde, President of the European Central Bank was Chairman of
the International Monetary Fund (IMF) from 2011 to 2019. She previously was French Minister of the Economy and was the first female chairman of the major international law firm Baker & McKenzie.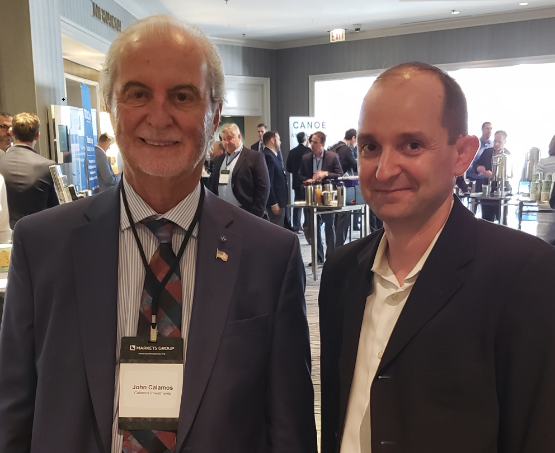 John Calamos, mutual-fund manager and a self-made billionaire. He founded Calamos Asset Management in 1977 (asset under management is over $20 billion). He received both Standard & Poors/BusinessWeek awards for Excellence in Fund Management.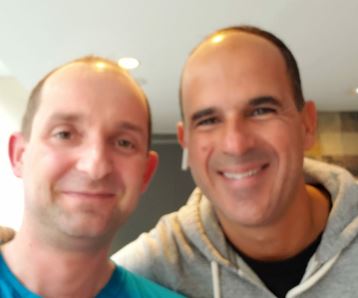 Marcus Lemonis is a billionaire businessman, chairman and CEO of Camping World, Good Sam Enterprises, Gander Outdoors and The House Boardshop, in addition to being the star of The Profit, a CNBC reality show.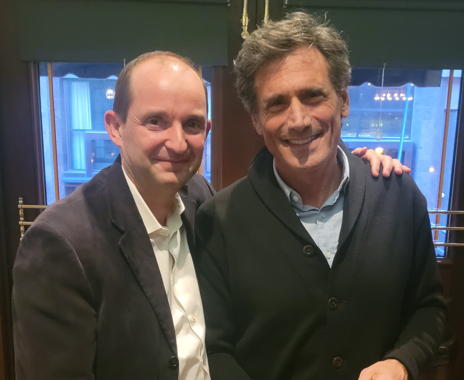 Steve Romick launched the Crescent Fund in 1993. He won Morningstar's U.S. Allocation Fund Manager of the Year Award, was nominated for Morningstar's Domestic Stock Manager of the Decade Award, and for Morningstar's Allocation/Alternatives Fund Manager of the Year Award.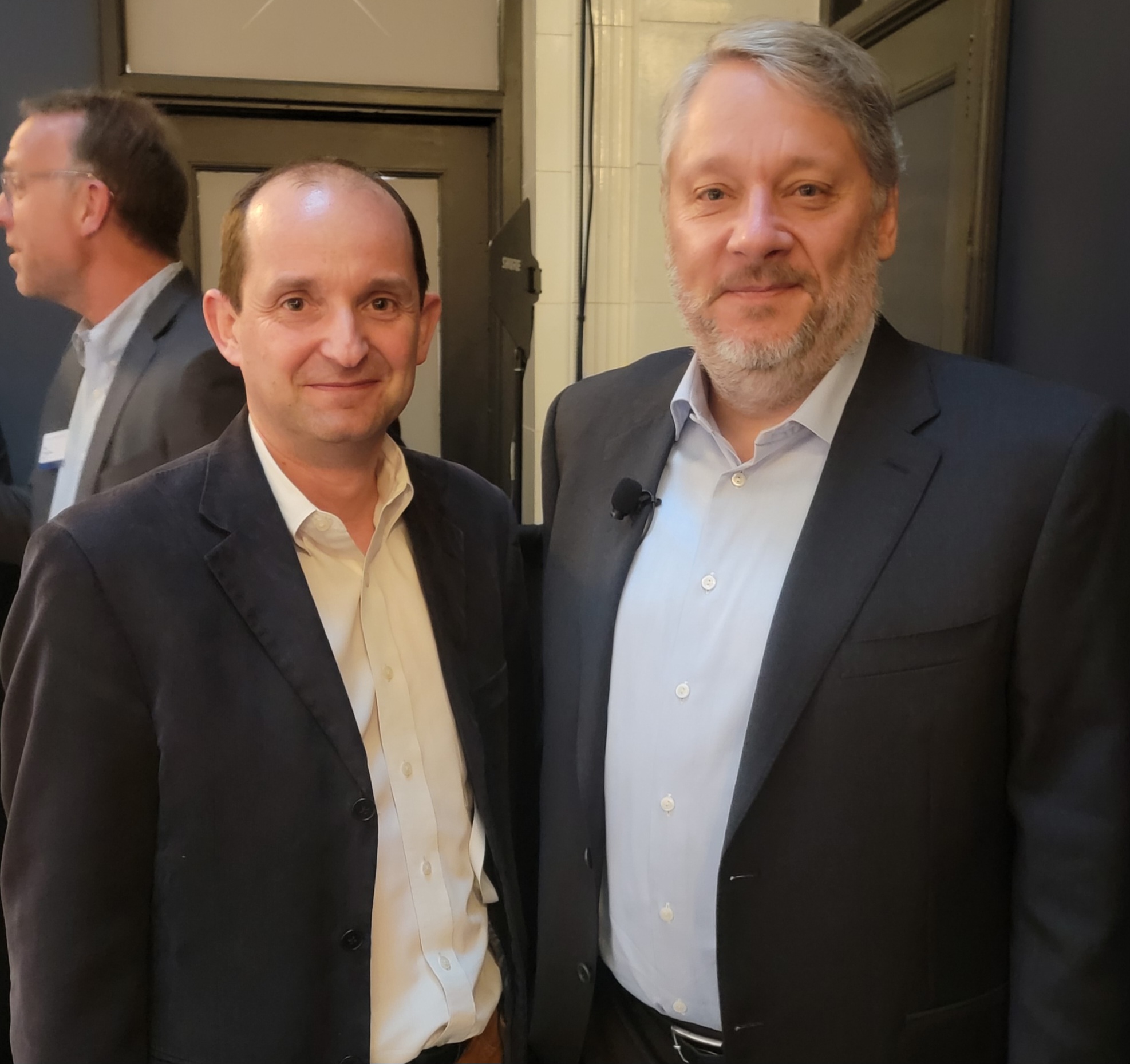 Dan Ivascyn is Group Chief Investment Officer of PIMCO that manages $1.8 trillion in assets. It is one of the largest bond investment manager in the world. Morningstar named him Fixed-Income Fund Manager of the Year, and he was inducted into the Fixed Income Analysts Society Hall of Fame.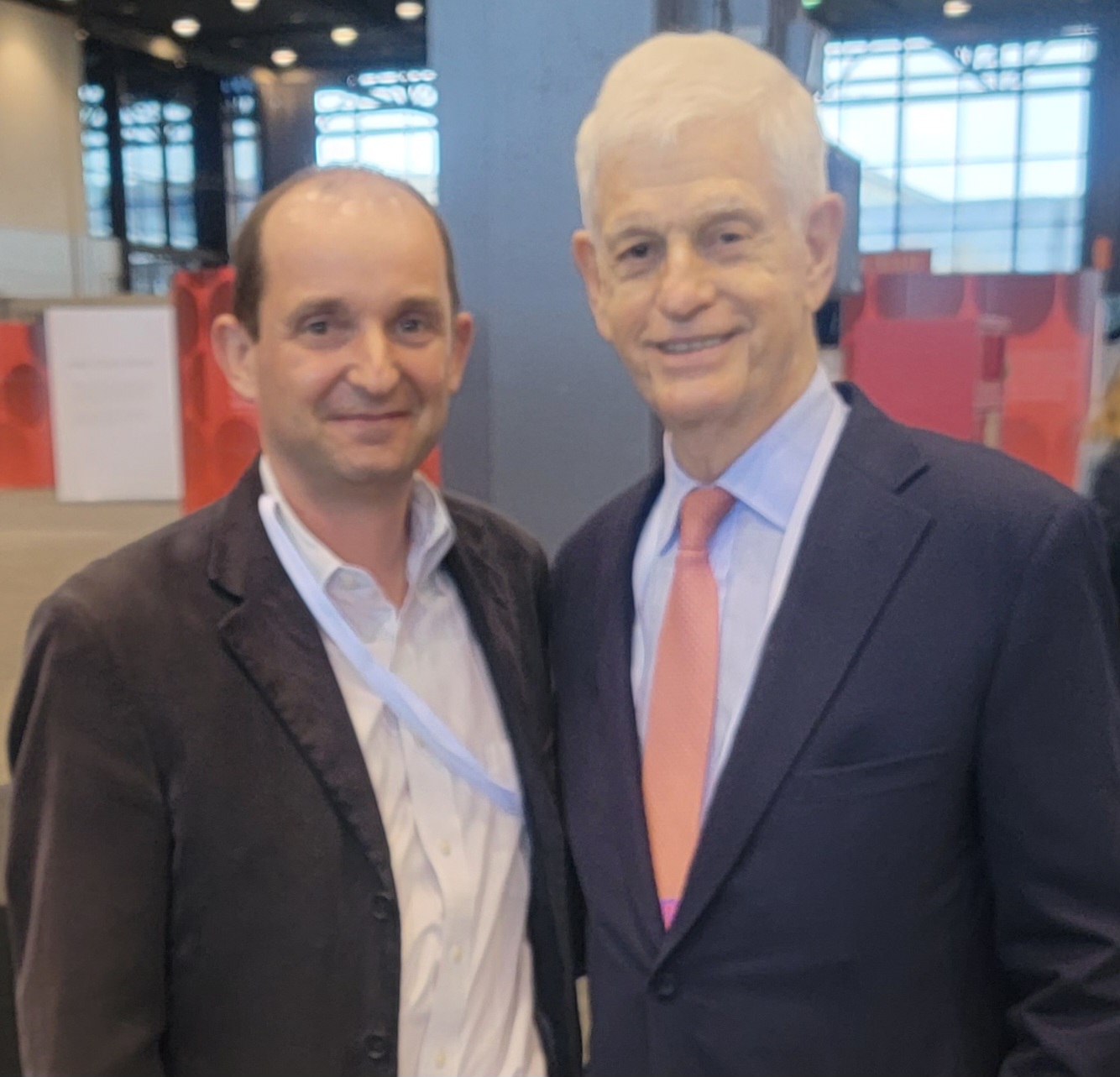 Mario Gabelli is a billionaire and founder of Gabelli Asset Management (1977). He was Morningstar's Portfolio Manager of the Year in 1997, was named Money Manager of the Year by Institutional Investor for 2011, and is a member of Barron's All Star Century Team.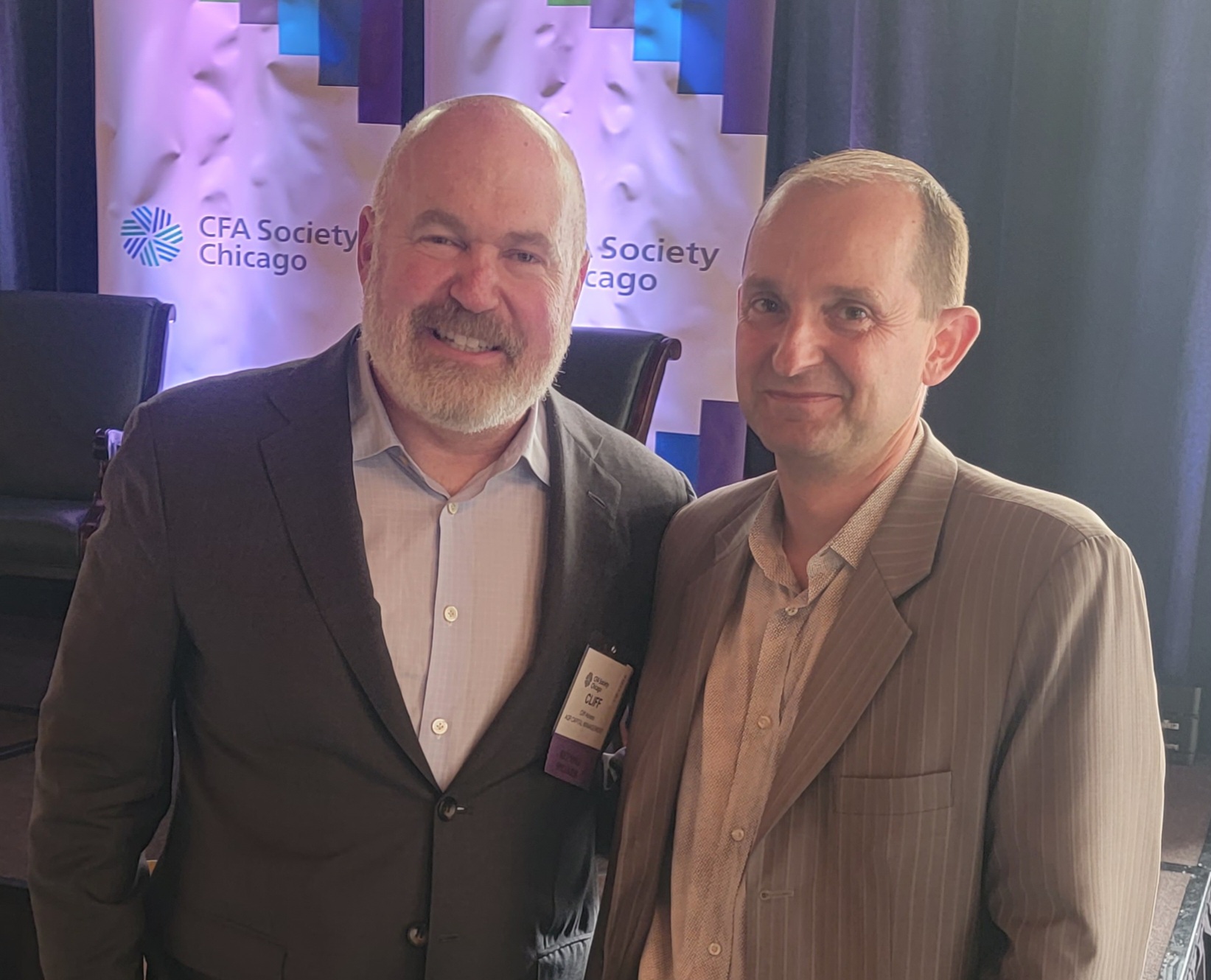 Cliff Asness is the Founder, and Chief Investment Officer at AQR Capital Management (managing more than $100B in assets). The Financial Analysts Journal has twice awarded him the Graham and Dodd Award for the year's best paper, as well as a Graham and Dodd Excellence Award, the award for the best perspectives piece.
---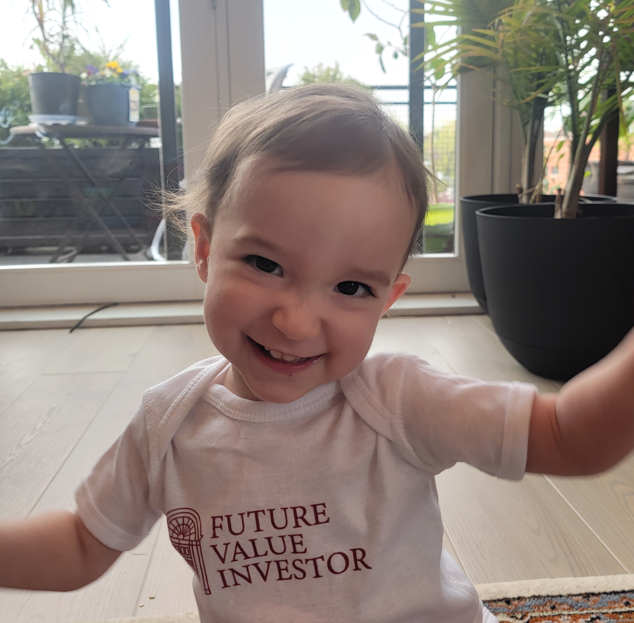 The future of BFM

BOARD OF ADVISORS
Michel Deloison

Michel has close to forty years of investing experience. He started his career at the Banque Neuflize Schlumberger Mallet (NSM, which is now part of ABN Amro). He then joined the BNP Paribas Group and became the managing director of a brokerage firm and president of an investment advisory firm. Until 2014, he served on the board of directors of a mutual fund. Michel was also the deputy mayor of Neuilly sur Seine, a town near Paris, from 1983–2014. He is "Chevalier de la Légion d'Honneur."
In 1989, Michel invited Patrick to discover the "Palais Brongniart" and the Paris Stocks Exchange. Following this visit, Patrick developed a passion for the financial markets.
Michel has a master's degree in business and economics from ESSEC, and is former student of the CFAF. He is also honorary member of the "Société Française des Analystes Financiers (SFAF)".
Ivan Leveille Nizerolle, CFA, FRM

Ivan has more than thirty years of investment experience. He began his career with Banque du Bâtiment et des Travaux Publics in the treasury department. In 1989, he moved to the Crédit Agricole Group as a derivatives products and interest rate trader on the French and German markets. He moved to Chicago in 1999, and was an analyst focusing on the arbitrage and multi-strategy managers based in North America, before becoming a senior portfolio manager and the managing director of Credit Agricole Asset Management Alternative Investments (CAAM AI), which, at the time, had $15 billion under management.
He is an expert in asset allocation and mutual funds due diligence. Ivan has the French equivalent of a masters degree from the University Paris-Dauphine in financial markets and business management. He also has a master's degree in economics from the University of Paris-Sorbonne and a masters in engineering from the Ecole Nationale des Travaux Publics (ESTP).
Caroline Attia

A former member of the French ski team (nine years), Caroline won a World Cup race in downhill skiing and participated in two Olympic Games. She was a trader for twenty-five years at Crédit Agricole and the Société Générale specializing in interest rates and electronic trading.
Her "high risk" experience in both skiing and trading taught her that, together, the decision-making process, psychology, ethics, and emotions are the keys to success . . . or failure. She is the author of Financiers sur le Divan, a book dedicated to psychology and financial decision-making. Today, Caroline is a therapist and a business consultant.
Caroline holds three degrees: economics, marketing, and psychology from the Universities of Paris-Dauphine, Assas, and Toulouse, respectively, and an MBA from HEC.
Gilles de Barbeyrac

Gilles has spent his whole career working in, and focusing on, credit risk and market risk functions. Gilles worked in the risk management department of Calyon Financial (a derivatives brokerage firm that merged with Fimat in 2008 to form Newedge) from 1999 to 2008 (during which time he passed the CFA exam—level 3); he became Calyon's counterparty risk manager in 2006. In 2014,
Gilles joined Caceis, a depositary bank that is part of the Crédit Agricole group. Gilles is now the credit risk manager of RBC Investor Services BankFrance, a depositary bank that is part of the Royal Bank of Canada group.
He holds a bachelor's degree in finance from University Paris Dauphine and an MBA in finance from Loyola University in Chicago.
Laurent Barocas

Laurent is the co-founder of Trakx. He brings more than twenty years of experience in financial markets to the board, and has served on both the buy-side and sell-side of global institutions. Most recently, Laurent joined Bloomberg's Portfolio Risk & Analytics product team, which focuses on the development and commercialization of Bloomberg's portfolio capabilities.
Laurent started his career in Chicago as an interest rates specialist for the ABN AMRO fixed-income investment portfolio. He moved to London to hold senior portfolio specialist roles within the investment banking research departments at Citi, and then, Lehman Brothers. In 2008, Laurent became one of the directors of Barclays Capital Index Portfolio and Risk solutions team.
Laurent holds an MSc in computer sciences from Paris-Dauphine University and an MBA in finance from the University of Chicago's Booth School of Business.
Fabienne Legger

Fabienne brings over twenty years of senior international expertise in the areas of strategy, operations, business infrastructure/transformation, compliance, and international business expansion. She started her career within the Euronext Group (formerly SBF—Bourse de Paris) where she led a number of leadership and consultancy roles in Europe, APAC, and the U.S. During this time, she spent two years in Chicago where she was part of the team which worked on the technology swap between Euronext and the CME (trading/clearing). Then she moved to Switzerland and expanded her know-how to the brokerage, banking, and insurance sectors. She worked for key global players such as Interactive Brokers, Credit Suisse, E*TRADE, SwissRe (or UBS), and held senior management positions such as head of regional business and/or operations. Since 2017, she is head of global services at Finastra for Southern Europe.
Fabienne holds a master's degree in business administration and management. She is passionate about "making business work" in profitable, sustainable, and socially responsible ways.
Steve Moffitt, PhD

Steve has over thirty years of experience in the markets as a "quant" and a trader, and he is an instructor at the Stuart School of Business at the Illinois Institute of Technology. Prior to that, he was a systems analyst at NASA during the time of the Apollo missions to the moon and a research biostatistician at Emory University. Steve is also a chess and backgammon champion.
These diverse experiences led him to approach the markets as a quantitative gambler, and his experiences, ideas, and observations have culminated in a two volume (~1,000 pages) set entitled The Strategic Analysis of Financial Markets. His goals in "retirement" are to publish more books and articles about how traders think about markets and to use the principles of psychology and statistics to develop new trading systems.
Steve holds an MA in theoretical mathematics and PhD in statistics. Steve was Patrick's professor of behavioral finance at the Illinois Institute of Technology.
We can't predict the future but we can help you prepare for it.
PATRICK IN THE MEDIA
ASSET MANAGERS WE WORK WITH
Our disciplined fund/ETF selection process is based on qualitative (investment team, investment process, firm…) and quantitative factors (fees, after-tax long-term performance, downside capture, information/Sortino/Sharpe ratios, volatility, concentration, turnover, correlations with other strategies…).
We have met with over 500 managers in New-York, Chicago, San Francisco, Los Angeles, Boston, Paris, London, Geneva, Zurich, Tokyo, Hong Kong…
USA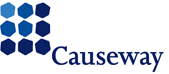 OUR CLIENTS HAVE ACCOUNTS WITH



PARTNERS
When your needs become more complex, we have relationships with a group of experts (in the U.S. and Europe) who are available to help you on specific issues.
These experts include Accountants/CPAs, Tax Attorneys, Estate Planning Attorneys, Real Estate Brokers, Commercial Bankers, Mortgage Bankers, and Insurance Agents.
"Chance favors only the prepared mind." – Louis Pasteur