Impact of 1% better returns
A small increase in returns dramatically improve your retirement


Your financial health may be good since the performance of U.S. stocks is excellent (+400% since March 2009), improving your portfolio performance by only 1% can sustain retirement spending an additional 12 more years!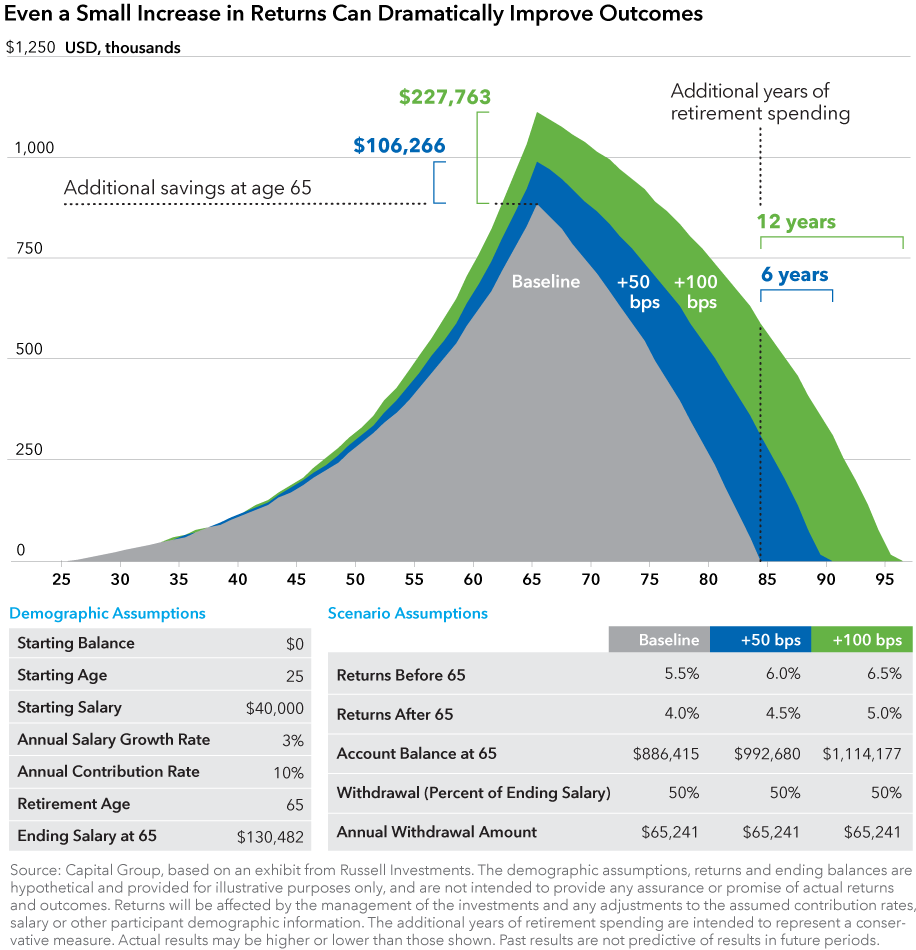 Learn how to make smarter, more informed financial decisions




At BFM, we help you make better financial decisions so that you can have peace of mind.

Our core beliefs are:

• Asset Allocation is the most important determinant of performance
• A globally diversified portfolio reduces risk
• A disciplined investment process is critical


BFM enables you to increase your wealth through independent financial advice with no conflict of interest. We neither sell products nor receive commissions.



This newsletter was first published in August of 2019
https://mailchi.mp/bourbonfm/impact-better-performance?e=f098147ae4